My very first creation according to
Twinkie-chan
´s pattern from her book Crochet Goodies for Fashion Foodies - The Carrot Scarf !
I already made two of them =D The first one was for my friend Tercenya as a Christmas gift and because I bought to much of the yarn, I made one for me as well. It matches perfectly with my
pumpkin beanie
from Han - yay for vegetable accessories ! Now I desperately need something with eggplant, they´re so cute and tastes so good *o*
Back to carrots - the scarf is amazing, it´s warm but not too much, comfortable and it was super easy to make it. I especially like those leaves, they´re so cute !
And here comes a lot of photos I took with it ♪
And at the end - my friend eating her own scarf =D
What´s your favourite vegetable and do you wish to have any accessory with it?
Have you seen anything with eggplant print somewhere =D ?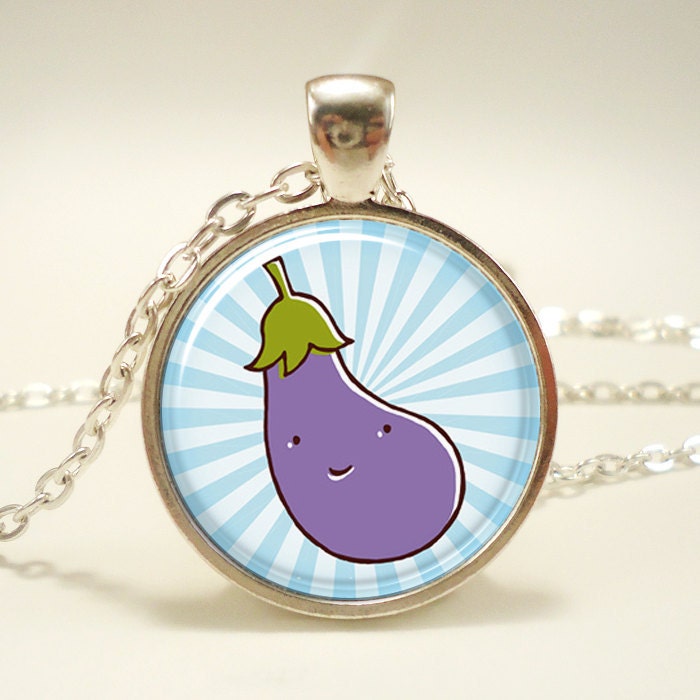 source:Etsy.com
Awwww *o*